Wednesday, March 12, 2008
So What's New?
Lots.
First off, I am still unemployed at this moment. That could change at any time, and I have gotten a handful of calls over the past few days that make me think that it will soon.
But right now, I feel like a girl that is dating several guys at once and waiting for a marriage proposal. In other words, there ain't no ring on my finger, yo!
Seriously, though I have really enjoyed the past several weeks at home with my family it's time to get back to work. Not just for the obvious financial reasons, but for the sake of my sanity.
I am quite sure that I have seen every episode of
The Backyardigans, The Wonder Pets
, and
Go Diego, Go
at least 20 times now and I am afraid that if I don't get out soon, I'm gonna
climb the tower.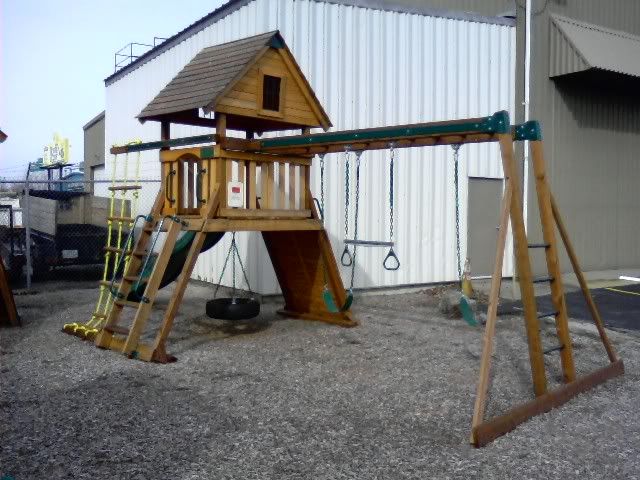 Hopefully the weather will cooperate a little for the rest of the time
that I am at home so Jake
can do some outdoor activities, like play on his birthday gift. That's right folks, Jake turns two on Sunday, all 40 inches and 43lbs of him.

Yeah, he's huge.

Comments:
Rescue pack comin to the rescue! Pic take a click...I have seen more episodes of Diego then I care to admit too.
Good luck with the job!
B is back!
Post a Comment
Subscribe to Post Comments [Atom]
<< Home
Subscribe to Posts [Atom]